Painting, drawing and sculpture are among the media that have long been of foremost interest in the history of art. However, they lost ground when other contemporary forms of expression were favoured. Lorène Bourgeois brings these somewhat forgotten practices back to the forefront.
A visit to a cemetery or a museum allows the artist to identify sculptures that will later become her models. Using these sources, she borrows from the past, be it the look of an eye, a gesture, a body part
or a detail of a garment, and gives them new life in new works.
A contemporary approach to objects from the past…
In these, she conciliates forms, images and textures in a manner that transforms the weathered plane of slate or the smoothness of paper into living, palpable surfaces.
This new series of two-dimensional works draws on the evocative power of gesture in a way that seems to arrest the flow of time. Is it because they stem from a long-gone era or because they strive to seize
the moment?
These works trick the eye: stillness in movement, a hand extended yet held back, a bit of cloth frozen in mid-flight, a garment suggesting a body in motion…
In these new contexts, history itself is renewed.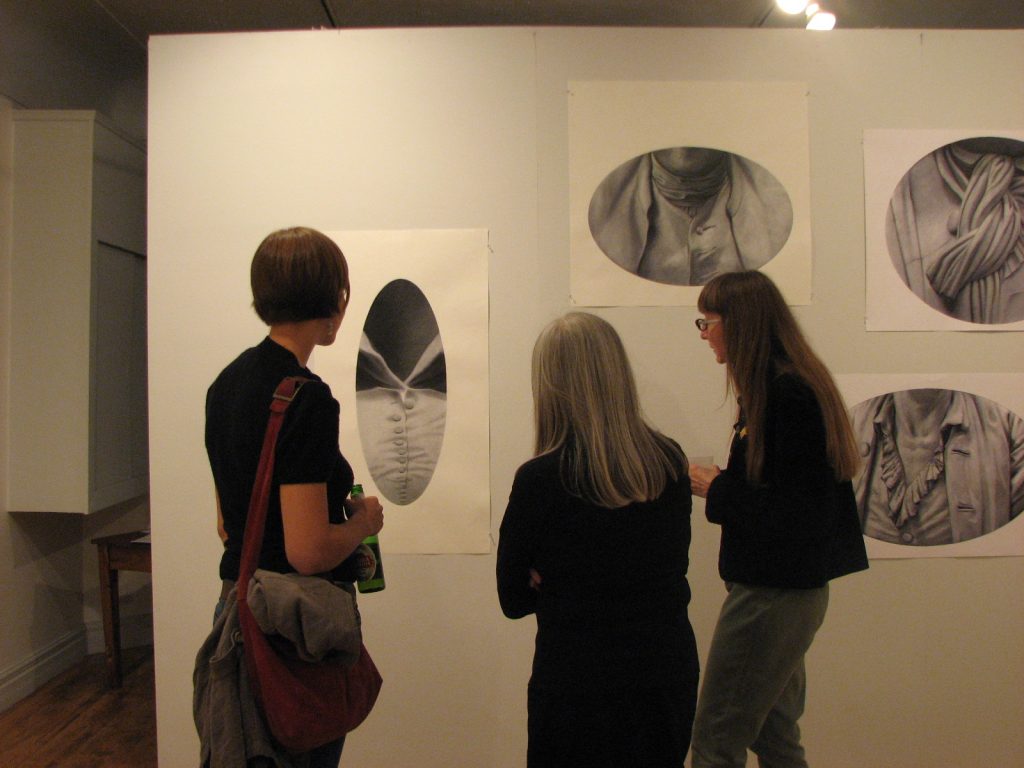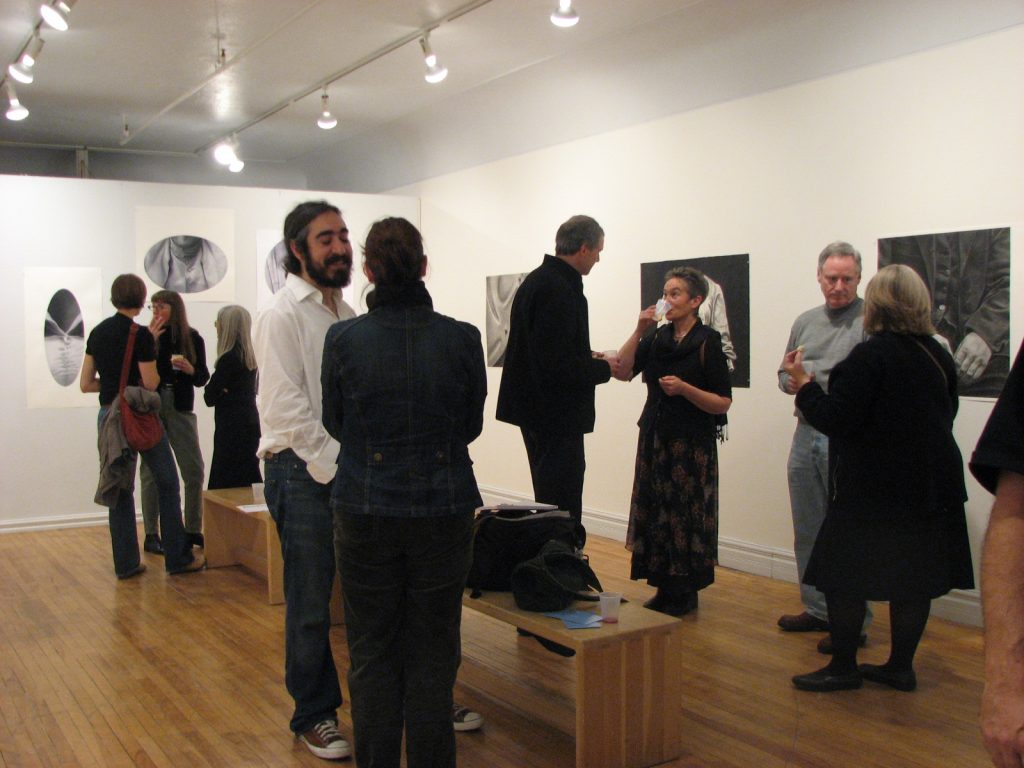 Lorène Bourgeois
Lorène Bourgeois was born in Boulogne Billancourt, France, in 1956. She is a French and Canadian citizen. Lorène Bourgeois' more recent work is divided between two series of paintings: elliptical faces and slates. In both series, she offers an interpretation of the human face, through the fragment (slates) or that of the cut (ellipses). The slate as a fragment thus asserts itself as obvious, an appropriate medium for the face or body fragments that the artist has been exploring for several years. The fragment calls for the fragment, the stone calls for the flesh. When form, image and texture come together, slate - seemingly cold - transforms into a living, skin-like surface.
Artist Profile