Against All Odds
June 7, 2022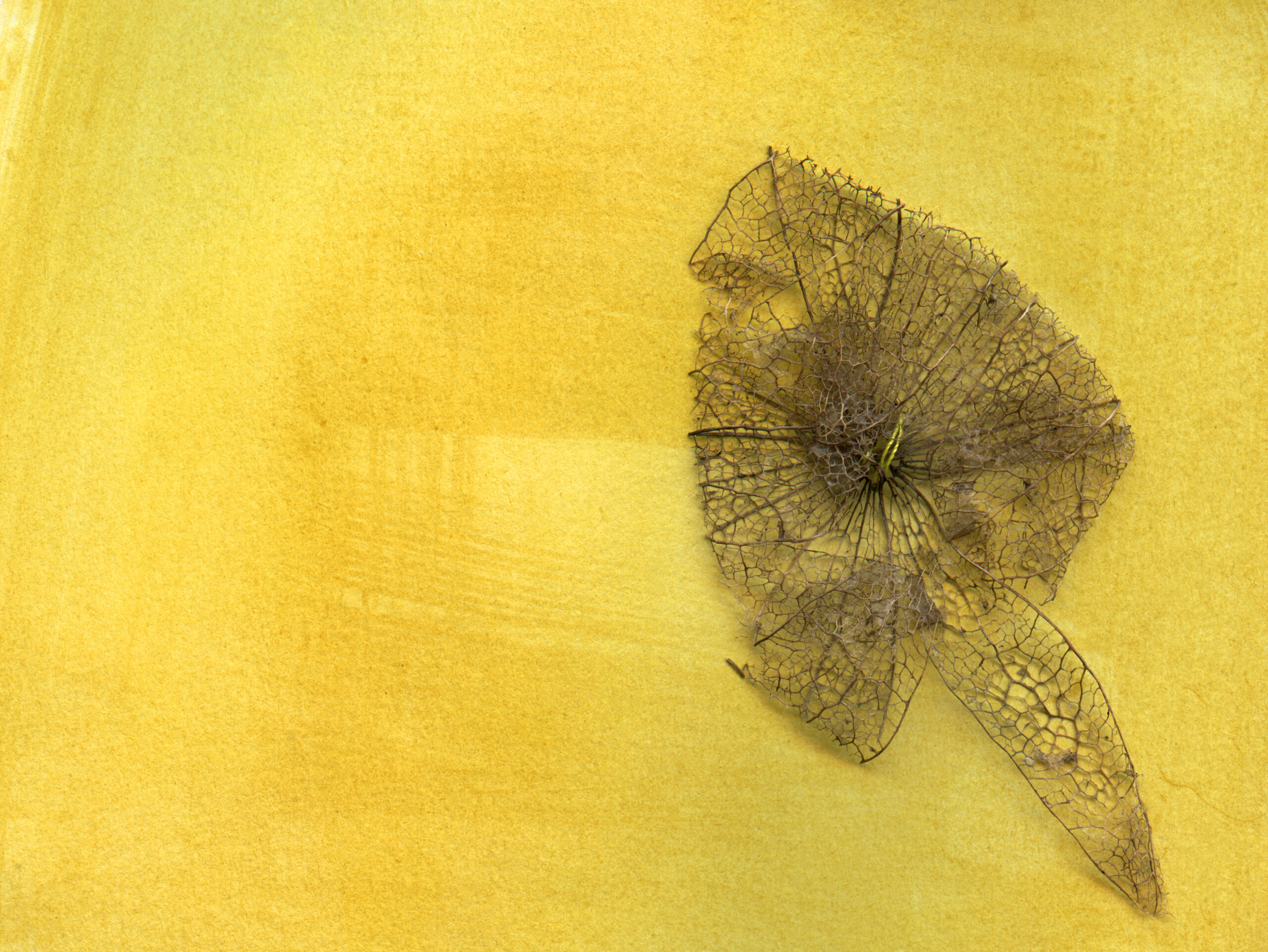 (…) noticing these small changes [in our environment] requires the kind of communion that comes from knowing a place deeply, not just as scenery but also as sustenance, and when local knowledge is passed on with a sense of sacred trust from one generation to the next. 

— Naomi Klein, This Changes Everything: Capitalism vs the Climate
In Northern Ontario's geocultural environment, mining imagery has long served as a structuring force for Sudbury's stories, poetry and art. Elyse Portal, Magali Alanis Rodriguez Beaudoin and Camille Tremblay Beaulieu, three Sudbury artists whose practice stems directly from their sense of place, strive to connect a variety of issues at play in their environment. Through photography, installations and in situ actions, they maintain relationships with nature and people that are based on the logic of interdependence and reciprocity, in opposition to the logic of extraction. 
The exhibition Contre vents et marées / Against All Odds stems from a long period of exchanges and ideation between the three artists. Since 2019, through the changing seasons, they have gathered and shared materials, discussed and developed their ideas, and shared expertise. The hours they spent together led to new ways of staking out a position and taking action in the current climate. Through varied and related approaches – the use of carefully sourced natural materials, the sense of intimacy with a place, the desire for justice and collective well-being – , these artists raise questions related to humankind's responsibility towards the planet, the future of local ecosystems, and potential relationships, here in Sudbury. In newly created works, they encourage us to consider various ways of focusing collective efforts to remediate our natural environment, our communities and our intertwined futures.
Between Copper Cliff and Bennett Lake
Goldenrod, a common plant in Northern Ontario, grows abundantly in brownfield areas and a number of observers have noted that it helps to remediate contaminated soils. In Sudbury, a city that stands on a territory known as N'Swakamok ("where the three roads/rivers meet"), this plant's radiant hues enticed Elyse Portal to make natural inks. As she gathers what she needs for her creations, Portal notes the health and the location of every plant or material, as well as the human activities in its surroundings. Certain factors – cosmic, socio-economic, historic and aesthetic – affect the flora and influence the availability of certain pigments. The city's nuances are thus reflected in the colours extracted from the artist's environment. 
In the work pigments are bodies (2022), Portal explores Sudbury's hydrography. On the wall hang two rows of vials containing pigments made from responsibly sourced minerals quarried in France, Italy and the USA, and from rocks found near local lakes. The artist sees an uncertain future for these fragile areas, given the proximity of mining operations and the exponential acceleration of the climate crisis. Besides the proverbial nickel, several heavy metals, which sometimes produce surprising hues of turquoise and rust, find their way into these basins. Portal has created and used colours that allow us to contemplate the true state of this vast source of life. Nearby, the nurse plant that is goldenrod takes root at the site of the former hospital, as if to remind us that the Earth needs care, as we do. 
Portal's work water area (2022) pays homage to Sudbury's waters, particularly those of Laurentian University's green spaces where water is naturally filtered by vegetation, thus providing an entire region with swimmable lakes and drinkable water. The suspended mobile incorporates swatches of colours, the artist's walking stick and those of family members, as well as environmental sounds recorded while hiking the forest trails around Bennett Lake. As these lines are written, Laurentian University has declared insolvency and is considering asset sales, including the forests, lakes, wetlands and trails on its land holdings, in order to pay its creditors. If these green spaces fall into the hands of the private sector, the ecosystems and the health of the communities that depend on them will be put at risk. By expressing her personal relationship with these places and the creatures that live there, Portal makes us feel their importance, demands that these lands be protected and respected for future generations, and encourages us to oppose their exploitation for the benefit of potential developers. 
Solidago thinking
Camille Tremblay Beaulieu, who has studied zoology and worked in the field of environmental sciences, has an approach that is both methodical and intuitive. Her photo images are the result of a deep appreciation for fauna, flora and living things, guided by a curiosity that borders on the scientific. "Forging an intimate bond with one's surroundings; paying attention to its subtleties, its languages, its cycles…"  [our translation]; such is her description of the path that led her to an approach that combines the knowledge of her field of study with the knowledge of wisdom handed down to her by family, friends and nature itself. 
Goldenrod is present in Tremblay Beaulieu's visual imagination as well. The plant's golden silhouette animates the snowy boreal landscape. Imbued with the dye extracted from local goldenrod by her colleague Portal, the natural wool the artist has used embodies the healing properties of this indigenous North American plant. "To become whole, to heal," that is the meaning of solidago, the plant's scientific name. Although major rehabilitation projects undertaken in the 1970s have helped to improve the city's health, the exploitation of Sudbury Basin's forests and minerals has extended over more than a century and is ongoing. The effects of these activities have greatly transformed our horizon of possibilities. Thinking like goldenrod, Tremblay Beaulieu affirms the potential to remediate Sudbury's spaces and collaterally heal everything that resides in them. In the image titled pieds dans l'argile (2021-2022), which translates as "feet in clay," the artist's ankles are set into the soil and verdant moss covers her feet. Putting into practice the words of activist and author Naomi Klein quoted above, Tremblay Beaulieu has acquired a deep sense of belonging to this place where she is anchored, a feeling that gives her agency in the face of her community's environmental challenges. 
Interrelated
In the state of Chiapas in Mexico, near the border with Guatemala, there is a labyrinth of turquoise lagoons. "There, in the sweltering heat," says Magali Alanis Rodriguez Beaudoin, defiantly stand the ruins of the Mayan archeological site El Lagartero, which time and erosion are slowly returning to the earth. Her photographic work entitled Paysage en fusion / Melting Landscape (2022), shows a pyramid that seems to be dissolving into liquid among the willows. The image's title evokes the smelting and refining of metals, while its metallic finish accentuates the structure's shape, which can be seen as an upside-down open-pit mine. The artist thereby calls to mind the role of Canada's mining industry in exploiting lives and resources in Latin America and elsewhere. The mechanisms used by various Canadian industries to dispossess indigenous peoples of their lands have extended well beyond Canada's borders, notably in Guatemala, with INCO's occupation of the El Estor nickel mine. [4] Having grown up in both Canada and Mexico, the artist sees that these histories of colonization are interrelated. The melting pyramid in the image bears witness to the passage of thousands of Q'eqchi' and Mayan refugees who fled Guatemala for Mexico after their lands from time immemorial were appropriated militarily over several tumultuous decades. 
Tomatillos originated in Mexico and have been cultivated there for thousands of years. These plants also thrive and easily propagate in Northern Ontario's acidic soils. In her work Solanacée / Solanaceae (2022), Rodriguez Beaudoin composes a constellation made with hundreds of husks of wild tomatillos that were harvested in Sudbury by artists, and then transformed by the careful efforts of friends and community members. Painted cyanotype blue, the husks hang like lace, shimmering and coloured by day light. Shadow effects cast on the ground like luminous craters become part of this work, which the artist relates to her photographic work. In a poem, she writes: "Physalis ixocarpa is a reminder of the craters on the moon, or how light interacts with a surface." Rodriguez Beaudoin also highlights the collective nature of this work and the horizons of possibilities created through collaborations and exchanges. Solanacée… a weightless world, a fruit shared by distant lands, the image of a community being created. 
—Laura Demers, curator
---
[1] For further information, see this article.
[2] For a detailed history of mineral extraction and soil environmental rehabilitation in Sudbury, see: Restoration and Recovery of an Industrial Region, edited by John Gunn, published in 1996.
[3] According to the City of Sudbury's website, "2018 marked the 40th anniversary of the City of Greater Sudbury's regreening program which has focused on rehabilitating Sudbury's landscape and watersheds. From 1978 to 2019, over 3,400 hectares of lands were limed and grassed and over 9.8 million trees have been planted." It is important to note that the words regreening and rehabilitating suggest two different solutions. Regreening involves improvements that are natural, but superficial, whereas rehabilitation (or restoration) alludes to efforts aimed at re-establishing the health of an ecosystem.
[4] Taking advantage of political insecurity in Guatemala at the start of the civil war (1960-1996), the Canadian International Nickel Company (INCO) negotiated with the Guatemalan government to obtain control of the El Estor nickel mine. After the agreement was reached with General Carlos Aran Osorio, Guatemala's president at the time, the indigenous Q'eqchi' people who inhabited the site of the future mine were forcibly displaced and thousands of them were violently killed by the military junta that ruled the country. Several thousands took refuge in Mexico. In 1997, acting yet again by the profit motive, INCO was involved in drafting Guatemala's mining law that authorized the government and Canadian transnational mining companies to sidestep environmental protection laws and laws that protected indigenous territories and communities. For a more complete account, see this article or this overview.