Virtual Party & Launch : Friday December 18, 2020 at 8pm on Zoom
---
Dear friend,
The GNO invites you to its holiday party and to the Zoom Louvre, an adapted version of the Nouveau Louvre in times of pandemic.
It will be a relaxed virtual event where you can sing, dance, smoke if you feel like it, and certainly have a blast in the virtual space of the Zoom Louvre. The sale will bring together artworks of all kinds, by artists from here and elsewhere. There will be something for everyone!
This annual jury-less exhibition brings together original works of art from all disciplines: acrylic painting, oil painting, watercolour, sculpture, mixed media, and more. One thing is certain, the subjects are just as varied as the artists who participate! This is the perfect opportunity to acquire a unique work of art while supporting artists and the GNO! Need we remind you that works of art make great gifts during the holiday season?
The works will be visible online from a virtual gallery as of December 10, 2020, but note that the sale will officially begin on December 18, 2020 at 8pm, as part of our zoom party!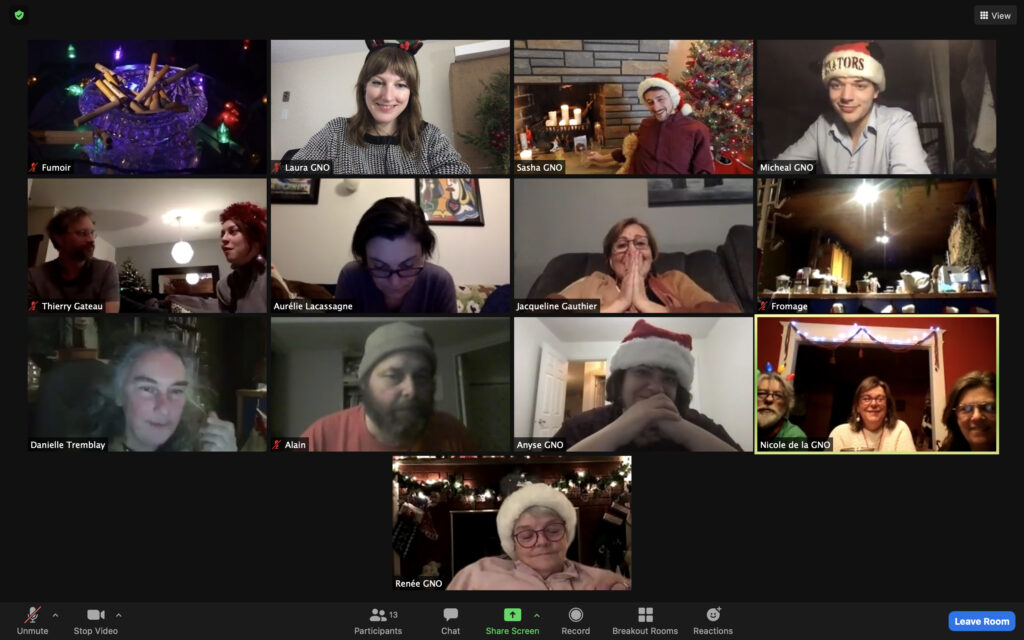 The sale
Works from the Zoom Louvre will be on display on the GNO's website and on Instagram starting December 10, as we receive them.
The sale will officially begin at 8 p.m. on December 18, 2020, at the zoom party. The sales principles are the same as those of the Nouveau Louvre:
First come, first served!

All works will be sold for the amount of $ 200

Profits from sales will be shared between the artist and the GNO.

Artist receives $ 125, and GNO receives $ 75
The sale will continue on the website until January 15, 2021. Gift certificates will be available for those who wish to give an artwork as a gift. To obtain a gift card, contact us at [email protected]
Partner