Presentation & Discussion: RGI housing for artists
Thursday September 16, 2021, at 11 am EST
Online, on Zoom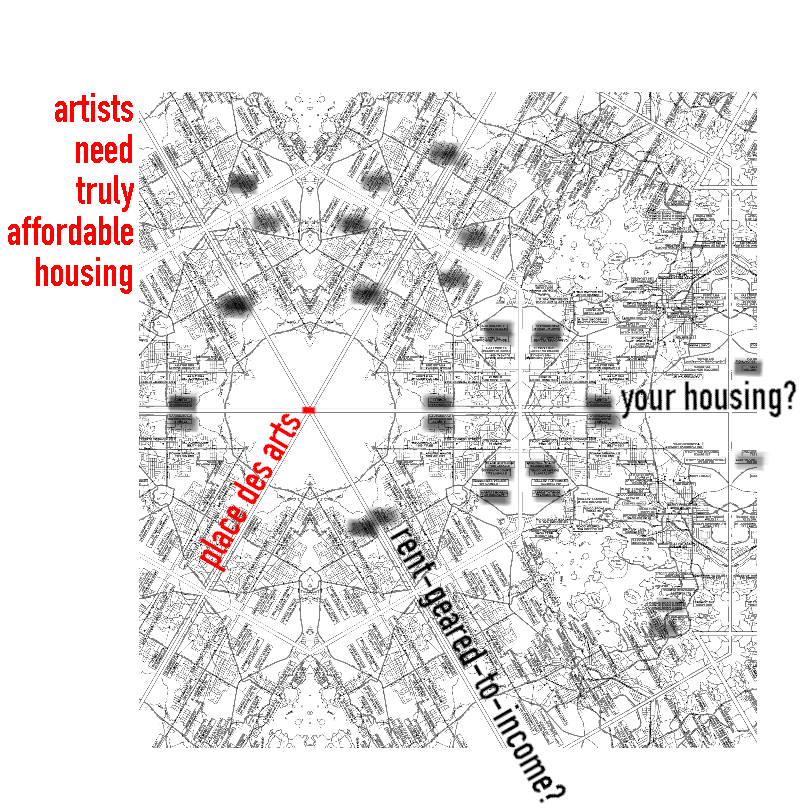 The Galerie du Nouvel-Ontario is inviting a small group of Sudbury artists to join an information session and intimate discussion about truly affordable housing for artists in Sudbury.
What is offered
First, the participants will hear a 20-30 minutes presentation by Manager of Housing Registry, Cindi Briscoe, about rent-geared-to-income (RGI) housing in Sudbury. RGI means that tenants pay 30% of their income in rent. Tenants who are on social assistance pay a lower rent (less than their shelter allowance), and instead live with a full basic needs allowance. This presentation will be in English.
After the presentation, participants will take a break and come back to exchange experiences, ideas, and strategies to live in truly affordable housing.
If you are new to the details of Community Housing in Sudbury, we strongly encourage you to visit the Housing Registry's website in advance.
This initiative is part of claude wittmann's WHEELS/POLITICS/PANIC/EPIC residency with the Galerie du Nouvel-Ontario. This residency started in February 2020 with the plan that claude would travel from Toronto to Sudbury to offer a bicycle wheel repair workshop (WHEELS) and income security thinking (POLITICS/PANIC), but this plan was derailed by the pandemic. His art then took a deep dive into housing activism as he went through a long and grueling housing crisis in Toronto. Through it all, the artist documented his experience on the GNO's blog.
"this taught me a lot", he says, and "i really want to share all this new 'wisdom' with you and also learn from you as my heart sometimes would like to move to Sudbury. i look forward to share time with you."
claude wittmann
claude wittmann, born in Switzerland, works as a bicycle mechanic and a performance artist in Toronto.
Artist Profile