October 14, 2020
Microfilm festival, Sudbury Indie Cinema Co-op
Screenings: 5pm and 6pm
Artist talk between the screenings
November 16, 2020
Online streaming (Facebook event)
Screening: 5pm (duration of 35 minutes)
Followed by an artist talk
---
"findingtrackzero" is a research and exploration project that comments on data consumption in a world where streaming entertainment takes up a majority of power consumption. With this video series, the artist reflects upon the importance of data and the complexity of care in creating digital artifacts that are meant to be cherished and acknowledged.
"After my initial period of loss, isolation and mourning, I focused on my artistic practice carrying forward existing projects and adapting them into my new life of social distance in a digital arts community. […] This ironically named series of short works totalling 45 minutes takes inner reflections and brings them out into view. Some videos are edited from footage that has lived on hard drives for more than a decade while others were filmed at my kitchen table or in my backyard."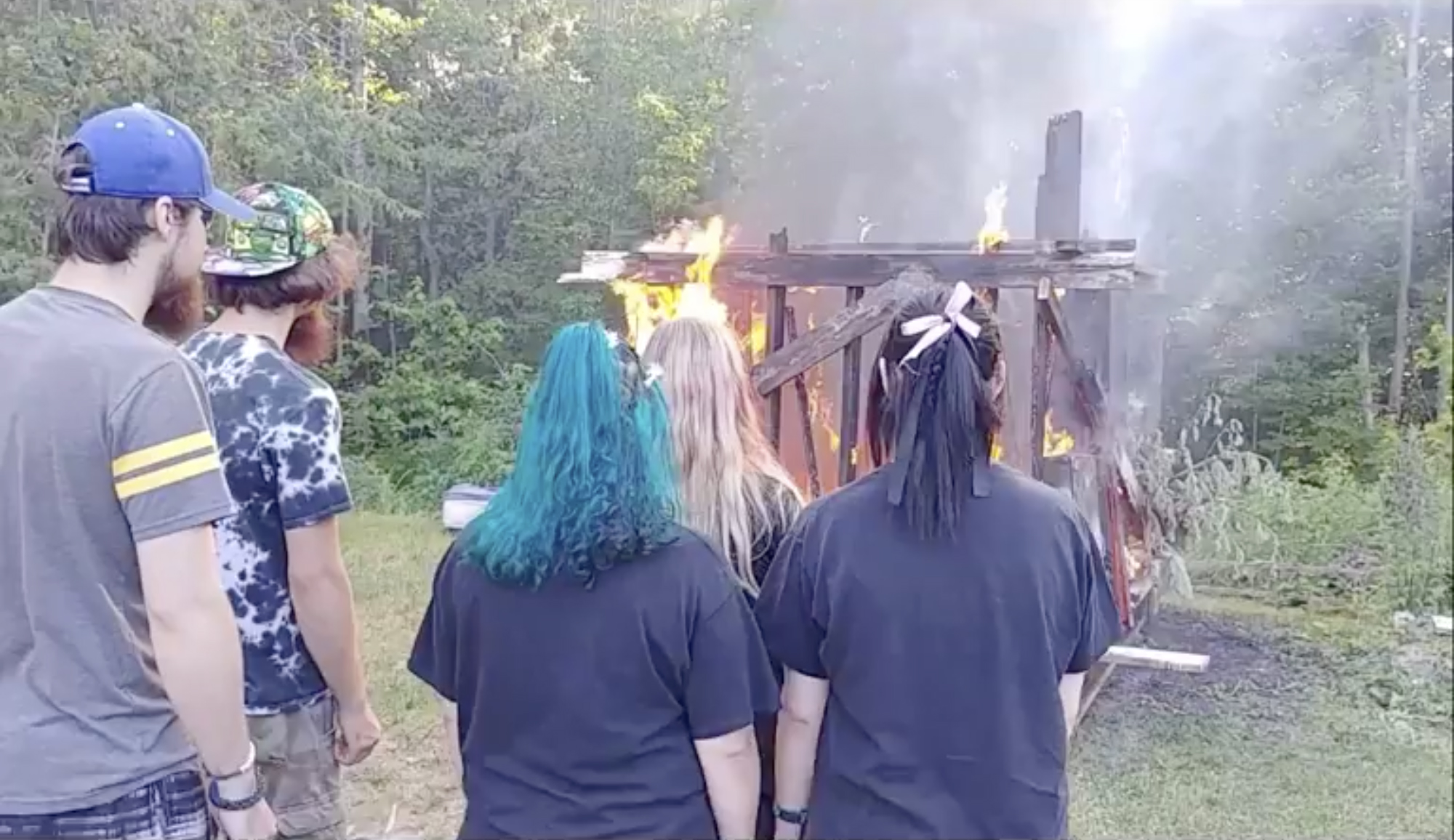 Clayton Windatt
Clayton Windatt is a curator, multi-arts performer and filmmaker living and working in Ontario. As the former Executive Director of the White Water Gallery, Aboriginal Curatorial Collective and current Executive Director of the Artist-Run Centres and Collectives Conference, Clayton has an extensive history working in Artist-Run Culture and Community Arts. Clayton maintains contracts with various governments, colleges and non-government organizations as a writer, consultant and knowledge broker negotiating between peoples, places and communities. Clayton works in/with community, design, communications, curation, performance, theatre, technology, and consulting, and is a very active artist.
Artist Profile