Nsaakinigaade Demin Giizis maadgizak biinish nshwaaswi Miin Giizis, niizhing mdaaswi mdaaswi-shi-niizhaaswi.
Wii-nsaakinigaade Spinaganwong maadgizak Demin Giizis niizhwaasoo dbaginek naakshik.
Opening : Thursday June 1, 2017 at 7pm
---
Beshaabiiganan
Bezhik beshaabiigan zhaabsemigak mzinbiige-gamigoong. Gaa-zhiwebak miinwaa ge-ni-zhiwebak enji-ni-zhaamigak maanda. Giigdoowin zhichigaade. Mii go enji-ganoontaading nswi Nishnaabe meznibiigejig. Northern Ontario yaawak. Maamwi naagdowendaanaawaa aki, nishnaabemwinan, gchi-naakinigewin, aankoobjignak, gaa-zhiwebak miinwaa waa-ni-zhiwebak. Maamwi ninda zhichigaadenoon gaa-zhichigaazong zhinda mzinbiige-gamigoong.
Beshaabiiganan (Lines)
A line travels through the gallery extending to the past and to possible futures structuring ongoing conversations between three Indigenous artists in Northern Ontario. Their shared concerns – land, Indigenous languages, treaty, relationships, histories and futures – inform the installation.
Sponsor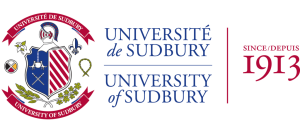 Tanya Lukin Linklater
Tanya Lukin Linklater's performance collaborations, videos, photographs and installations have been exhibited nationally and internationally. She is compelled by relationships between bodies, histories, poetry, pedagogy, Indigenous conceptual spaces (languages), and institutions. Her work has been exhibited and performed at EFA Project Space + Performa, NYC, Museum of Contemporary Art Santiago, Chilé, SBC Gallery, Montreal, Western Front, Vancouver, Images Festival + Museum of Contemporary Canadian Art, Toronto, Remai Modern, Saskatoon, Art Gallery of Alberta, Edmonton, and elsewhere.
Artist Profile
Darlene Naponse
Darlene Naponse is a multidisciplinary Indigenous artist from Atikameksheng Anishnawbek. She is a writer, director, video artist and poet. Her short films and feature films have screened in different film festivals across the world including the Sundance Film Festival in 2001/2002/2003. Her art based video work has been installed in various galleries and her films have been aired nationally and internationally. Her work is deeply connected to her community, First Nations realities of the 21st century and Mother Earth. As a storyteller she is in search of imaginative images giving truth through word, film and song.
Artist Profile
Deanna Nebenionquit
Deanna Nebenionquit is an emerging Indigenous curator from Atikameksheng Anishnawbek, formerly known as Whitefish Lake First Nation. Since 2014, she has curated a number of exhibitions for the Art Gallery of Sudbury | Galerie d'art de Sudbury, including For Better or For Worse: The Comic Art of Lynn Johnston and Darlene Naponse's bi mooskeg | surfacing, which was named the 2016 Exhibition of the Year (Under $10,000) by the Ontario Association of Art Galleries.
Artist Profile