These three artists bring together on a conceptual level, fibre, fabric, colour and the human form. The body's natural transformations are feared and unacceptable. Three well known artists from Sudbury present the exhibition 1,3,5 which examines the need to constantly interfere and camouflage the natural process of aging.
Three dimensional works conceived in a variety of mediums – paper mâché, painting on silk, and assemblage of organic materials – are presented.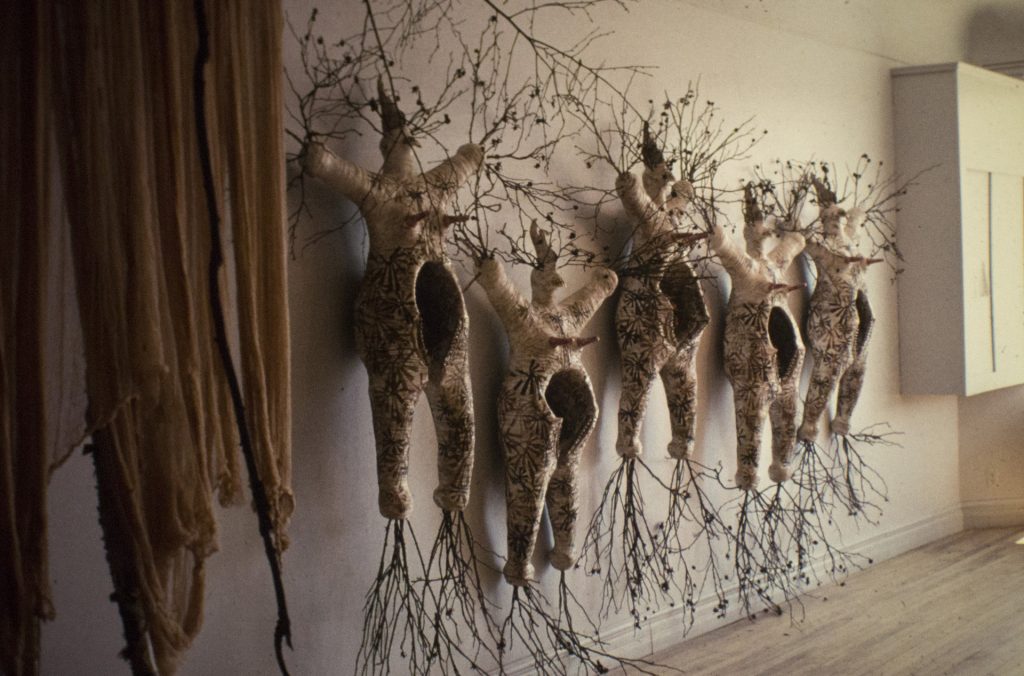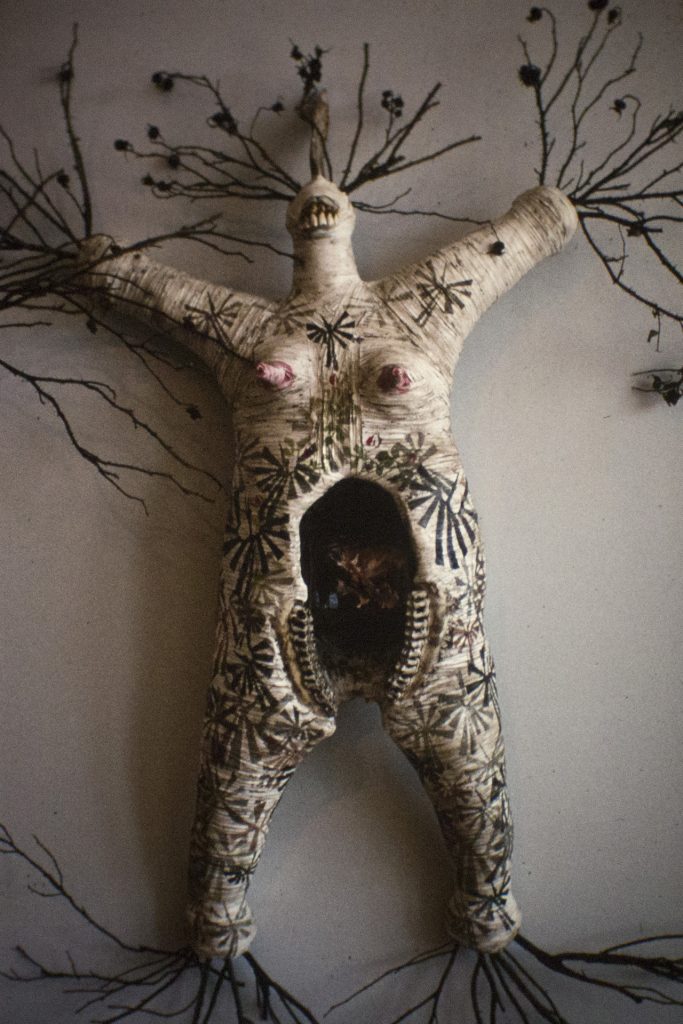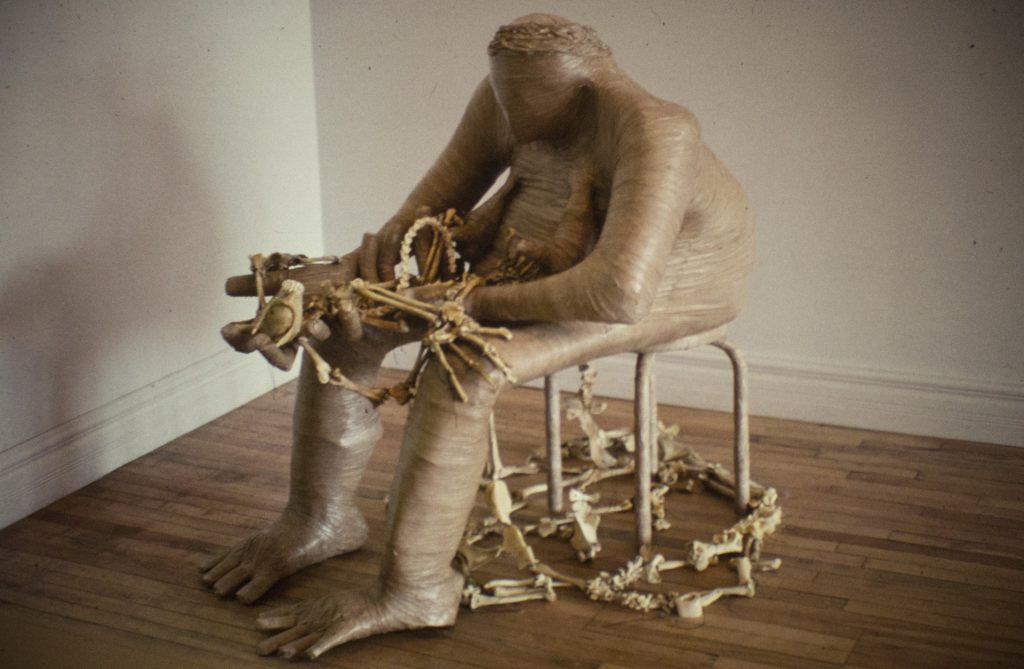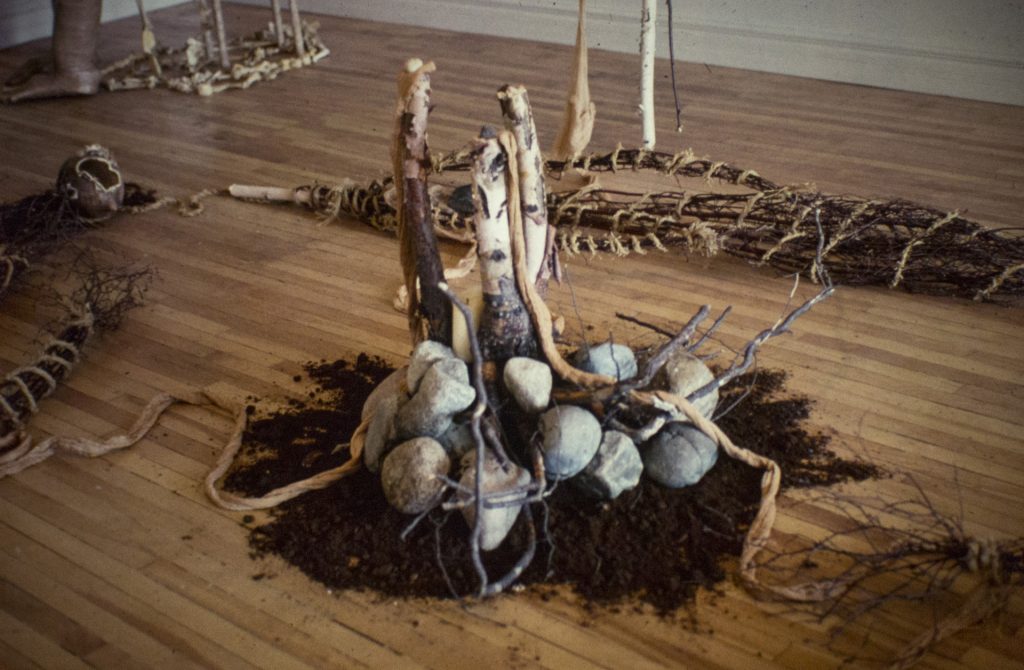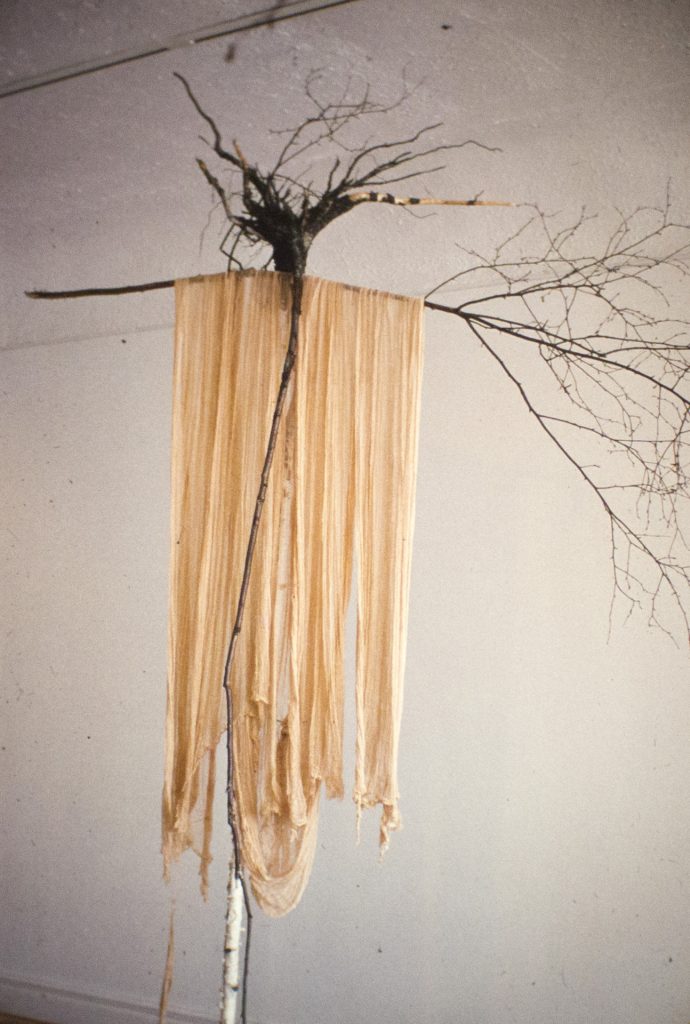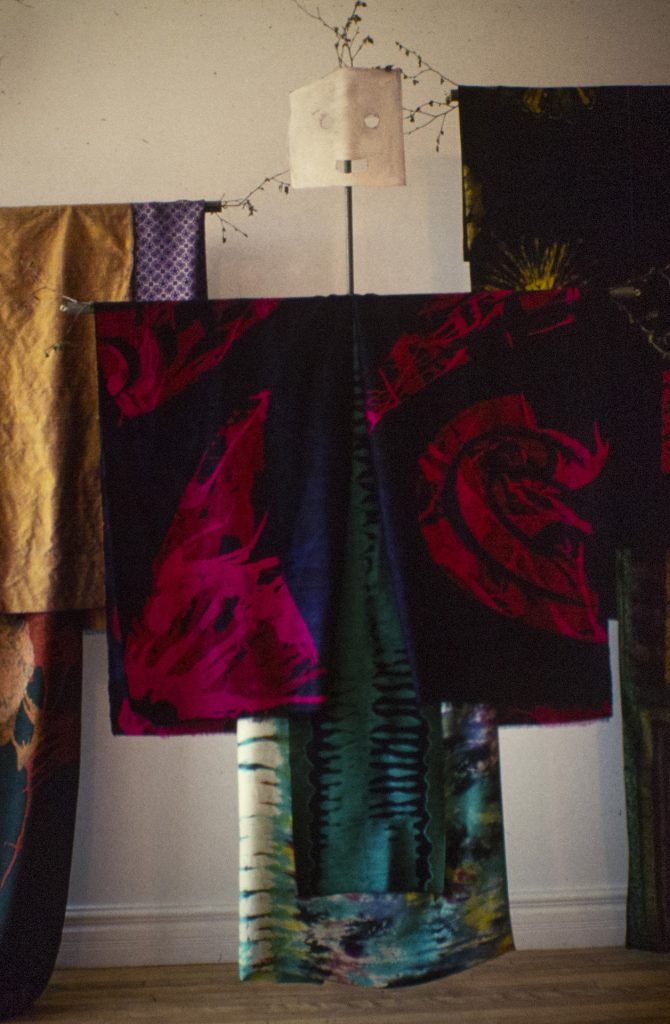 Heather Topp
Heather Topp is a multi media artist whose work has a strong feminist/political tone, dealing with individual space and stories. Three decades of experience as a visual artist living/working in Sudbury have given her a deep insight into the unique qualities of a single industry mining town, the North, its geography and shared social, economic and environmental stresses.
Artist Profile
Ann Suzuki
Ann Suzuki (1934 - 2021) was an Ontario-based textile artist well known for her use of the ancient Javanese technique of batik, a method of wax dyeing on silk. Suzuki created clothes that gave the wearer a special feel while being comfortable. In more than forty years of career, she has exhibited her works in solo and group exhibitions across Ontario.
Artist Profile