Thanks to our Zoom Louvre 2020 artists
January 13, 2021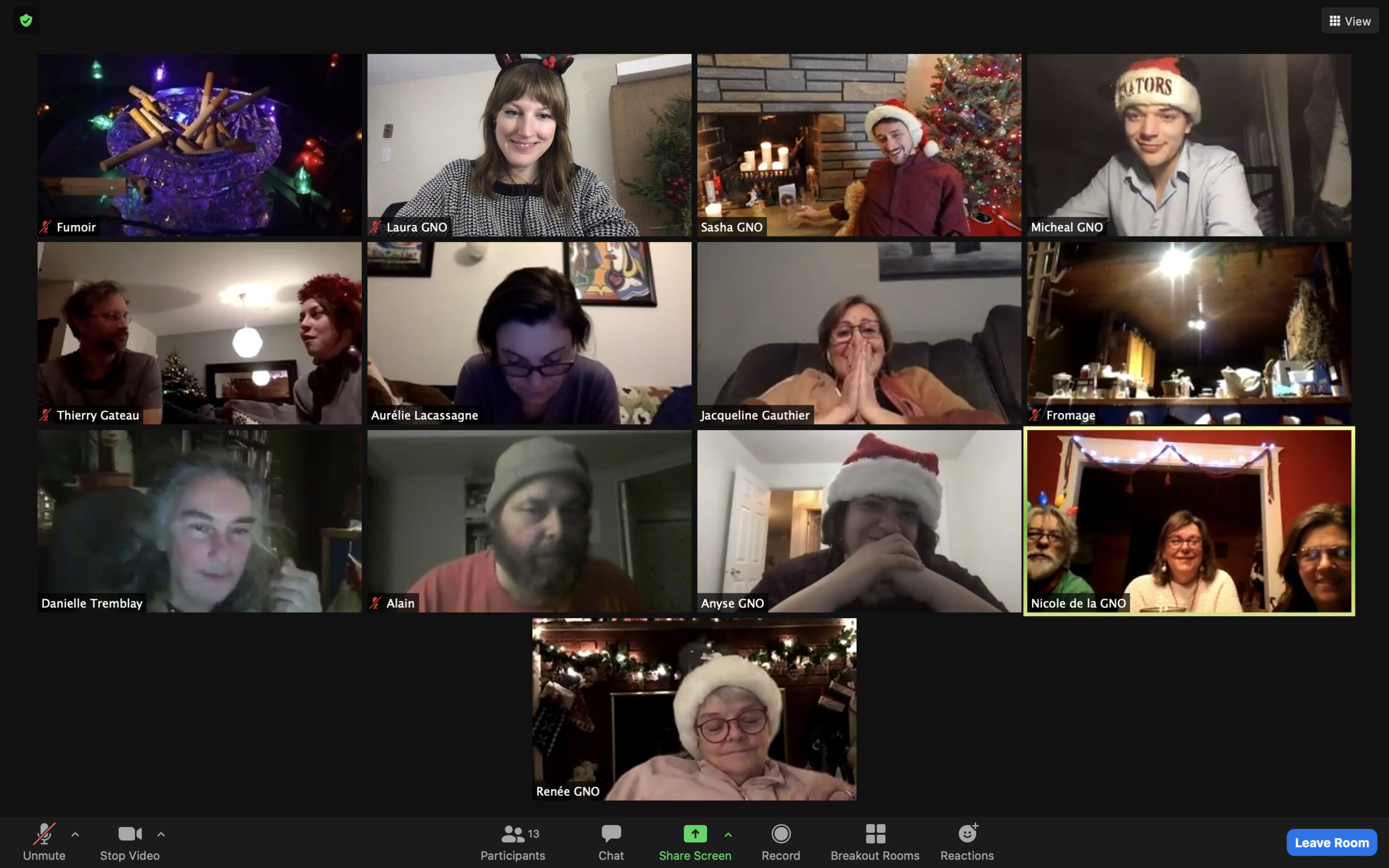 As the Zoom Louvre draws to a close, the GNO would like to thank the artists who made this event a success. The pandemic threatened our annual tradition, but thanks to our community and with the help of several partners, the GNO was able to celebrate the holidays in style, virtually.
Thank you to the artists who contributed artworks to the art sale:
Pina Dibenedetto, Nadine Bariteau, Gloria Bell, Jan Browning, Kathy Browning, Raymonde Béland, Julie René De Cotret & Jefferson Campbell-Cooper (JuJe), Anthony Chezzi, Michelle Cieloszczyk, Shirley Cockburn, Robert Courchesne, Catharine Cribbs, Mercedes Cueto, John Debreuil, Laura Demers, Simone Desormiers, Véronique Doucet, Nick Dubecki, Anyse Ducharme, Sonia Ekiyor-Katimi, Michael Fernandes, Claudine Gagné, Sue Gamble, Doug Goodale, Vincent Groulx, Debra Ireland, Bob Jeffery, Chloé LaDuchesse, Mariana Lafrance, Sue Lampinen, Ron Langin, Ray Laporte, Marguerite Laurin, Denise Levesque, Amanda Lindenbach, Bennett Malcolmson, Alice Malykh, Irvin Marshall, Carmen Martorella, Tyler Matheson, Geneviève & Matthieu, Suzanne McCrae, Kim McKibbon, Gary Moratz, Sheri Nault, Lori Paradis, Liz Peekstok, Jennie Philipow, Sasha Phipps, ee Portal, Nicole Poulin, Sharon Preen, Isabelle Ratté, Ruth Reid, Linda Renaud, Stéphane Robert, Alanis Rodriguez, Alexander Rondeau, Jamie Ruddy, Adrienne Scott, Maria Simmons, Lulu Soleil, Paulette Stewart, Colette Thériault, Rita Tremblay, Jason Walsh, Bill Whittaker, and claude wittmann.
And thank you to everyone who joined us to celebrate, sing, nibble, chat (and especially laugh!) on Zoom last December 18th.