Take Me to the Lake
November 15, 2017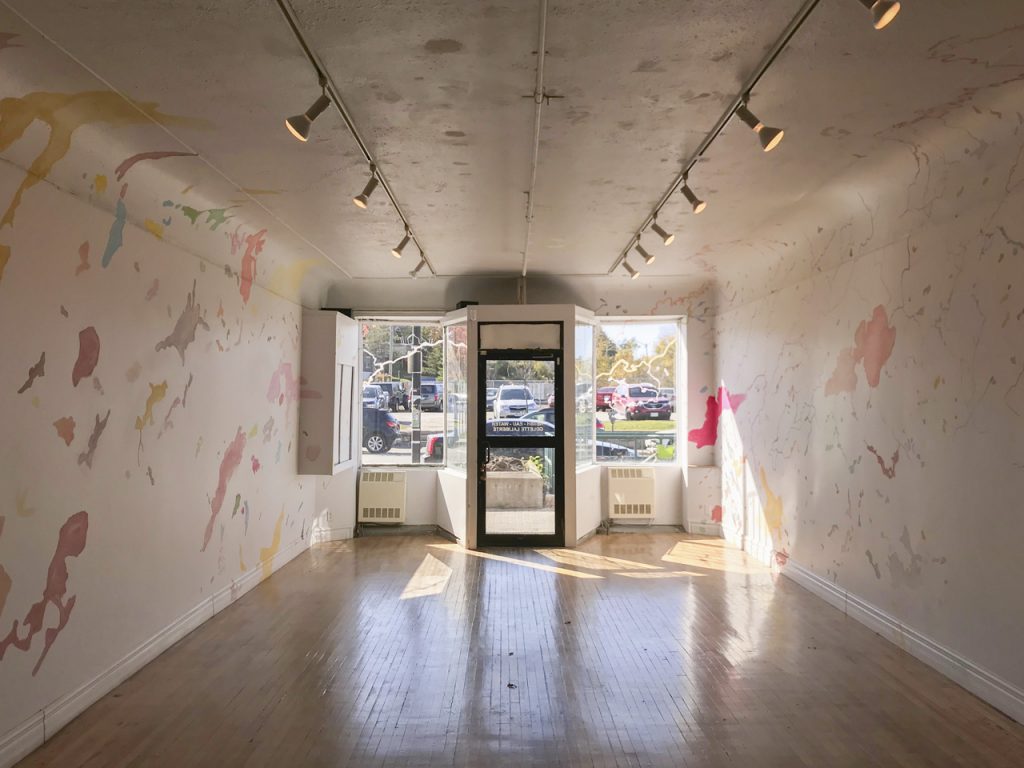 Accompanying text
by Chloé LaDuchesse
I didn't want to raise a fuss, but I had reserved my favourite spot and I was really looking forward to it. "Excuse me, Sir, but I have the window seat." Surprised look, polite excuse, shuffled retreat. And there I was, sitting pretty, like a happy child waiting for the curtain to rise. There's something magical in the experience of flying high above the land. It's the endless joy of discovering, in a new perspective mottled by the seasons and the weather, the familiar streets where we live, the expanses of unknown forests, the glistening, agitated or misty surfaces of lakes.
I have lived in Sudbury for two years now and I'm well aware of its many lakes, but my most fascinating encounter with them remains the first one ever, as I approached the city by plane. People from other regions who imagine everyday life in northern Ontario think of forests, of mines, but most don't know that what truly defines us is water. We skate through the winter and we paddle canoes through the summer, our fishing rods (and bug spray) always close at hand.
Such is the twofold experience of lakes: on the shore, where bare feet meet cold water, and high in the sky, where bodies of water appear in their entirety, as if waiting to be scooped up by hand. I sense both of these impressions, overview and immersion, as I enter the GNO for the opening of Colette Laliberté's exhibition NBIISH – EAU – WATER. The gallery walls are adorned with dozens of lakes of all colours, some connected by rivers, some floating alone on the white background. Here is Wanapitei, yellow and hefty; there is Ramsey, a shrimp-pink crescent. The eye lingers on a form, tries to identify it by name, then moves towards the tributary, traces the river's course, flows downstream, follows the current, explores from top to bottom and port to starboard, recreating the flow of water, its rushes, its lulls.
Colette Laliberté discovered the City of Lakes flying over the area's map. It made her curious to find out more about the relationship between Greater Sudbury's human inhabitants and its network of waterways. She realized that just a few lakes are known by their indigenous names nowadays, thanks to colonization. Many are named after a historical figure or described by their appearance ― who knows how many lakes in Ontario are named Long Lake? As the indigenous names were forgotten, swaths of history were lost as well. These lakes had long been travel routes, meeting places, silent witnesses to events that influenced our occupation of the land, even though they have not found their rightful place in history books.
Google Maps displays lakes uniformly in blue, but Laliberté displays them in a myriad of colours. Inspired by the past and present names of these bodies of water, the artist strives to express something new about them. Through a sort of territorial synaesthesia, she subjectively associates the names and forms of lakes with a colour drawn from her memories or her imagination.
Is naming an act of love, a political statement? A name influences perception and a thing that acquires a name becomes part of a community of things. Therein lies the significance of naming: it imparts an identity, it affixes a label. Language serves both to distinguish and assemble. It establishes links between people, places and concepts.
By using colours instead of names, the artist establishes a new sort of relationship with space and distance. Laliberté's multihued lakes retain their original contours, though there are some discrepancies in scale compared to formal topography. Roads and communities have vanished: NBIISH – EAU – WATER is a two-dimensional representation of a virginal Canadian Shield with no trace of human intervention.
Water calms me. Surrounded by Laliberté's many lakes, as in the embrace of Nepahwin's arms, I am drawn into the centre of my being, like a fish swimming in its liquid element. I belong to a whole, I master an environment, I am part of the artwork and I gleefully loll within it. The walls are flat surfaces, but the forms they carry evoke depth. Water is everywhere and within it I seek out my place, both physically, in the gallery, and notionally, in the white spaces that seem welcoming for two-legged castaways.
Colette Laliberté's work NBIISH – EAU – WATER successfully captures the most vibrant aspect of Greater Sudbury: an intimate relationship between a land and its inhabitants, forged by history, family, identity and poetry.